by Jerome Marcus on Jun.08, 2009, under Photos
Steve Simpson continues to fire on all cylinders with his brand of soulful blues. A surprise appearance from songwriter/musician John Cleary (Taj Mahal/Bonnie Raitt) gracing his presence after his solo performances in the U.K delivered the icing on the cake. It was a real honour to have him guest with Steve Simpson at this Sunday lunchtime gig – everyone had the most fun with some goodtime music charged with a vibrancy to round off a Bank Holiday.
Photo highlights: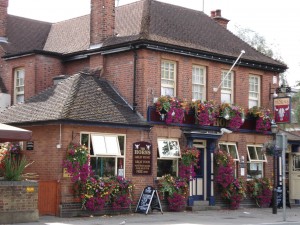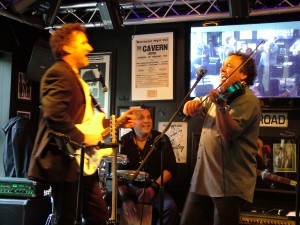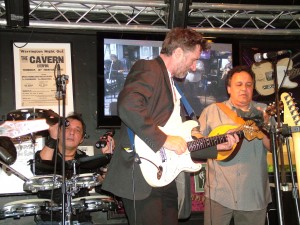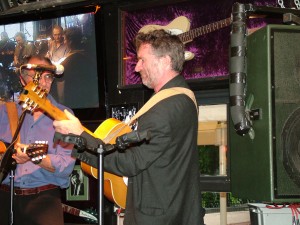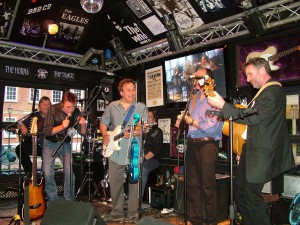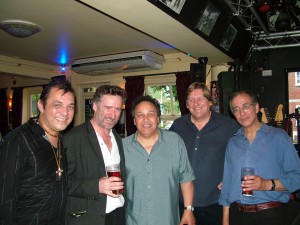 Band (l to r): Jerome Marcus (Percussion), guest John Cleary (Guitar & Vocals), Steve Simpson (Lead Vocals, Guitar, Violin, Mandolin), Nigel Portman-Smith (Bass & Vocals) & Bruce Simpson (Mandolin/Guitar & Vocals)
Photos courtesy of Kim Marcus
No comments for this entry yet...